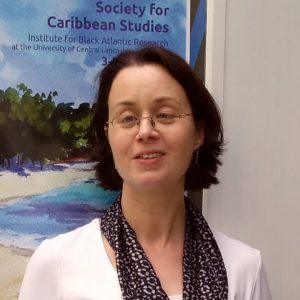 I am an Associate Professor in American Literature and Culture at the Unniversity of Bergen, Norway. I hold a PhD in English from the University of Münster and a Habilitation degree in North American Studies from Bielefeld University (both Germany). Before coming to Bergen, I worked as a researcher and lecturer at the universities of Bielefeld, Wuppertal, and Giessen in Germany and at the University of Central Lancashire in the UK.
My research interests include the genres of autobiography, travel writing, drama, and the short story. I also work in Ethnic, Gender, and Science Studies and on popular culture. Browse this website for more information about my work. I also teach modules on American literature and culture.
For more information about me, see my CV: CV_Astrid_Haas
RECENT CONFERENCE
Black Mobilities in the Atlantic World
Institute for Black Atlantic Research,
University of Central Lancashire, UK.
13-14 January 2022 (online via Teams)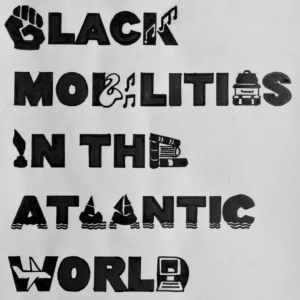 Description:
Practices and discourses of mobility have been crucial for the Black experience across the Atlantic World. Civilizations from Africa and Europe have been in contact since antiquity, and interactions between Africa and the Americas may date back to premodern times as well. Later, Atlantic slavery and the globalized economy it enabled depended on the mobile placement and displacement of unfree black labor on both sides of the ocean. The acts and movements of Black resistance and liberation in the Circum-Atlantic resulted from and further enabled the discursive and corporeal mobilization of Black individuals and groups, from slave revolts to Black Lives Matter. Moreover, many works of Black cultural expressions not only resulted from various forms of Black mobility but, in turn, also sought to engender such mobilities themselves.
The conference "Black Mobilities in the Atlantic World" assembles presentations on Black mobilities in and among the Americas, Africa and Europe from a variety of academic disciplines and countries across the three continents surrounding the Atlantic. The event explores different forms and developments of Black mobilities from the colonial era to the present in their interactions with different socio-cultural identities, discourses, and practices. It thereby bridges often separately-studied fields such as Black Diaspora Studies, Area Studies, Transnational and Mobility Studies to complement—and complicate—the discourses of Black mobilities in the Atlantic World. The conference takes place in a hybrid format on UCLan's Preston campus and online, with the option to move fully online if necessary.
Convener:
Dr. Astrid Haas
Institute for Black Atlantic Research | School of Humanities, Language and Global Studies
University of Central Lancashire | Preston PR1 2HE | UK
see the CONTACT PAGE on how to contact me via email.
You can find the Conference Program and the Call for Papers here: CONFERENCE PAGE
The keynote lecture and the creative practitioners' roundtable discussion have been recorded and are available on YouTube. You can find the respective links by scrolling down the programme to the respective sessions here or access them from the following page: VIDEO RECORDINGS
RECENT BOOK
finalist for the Rodríguez Family Award for Most Significant Scholarly Book, Texas Institute of Letters, March 2022.
Lone Star Vistas: Travel Writing on Texas, 1821-1861
Astrid Haas
University of Texas Press, 202
1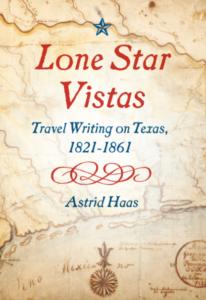 Description:
Every place is a product of the stories we tell about it—stories that do not merely describe but also shape geographic, social, and cultural spaces. Lone Star Vistas analyzes travelogues that created the idea of Texas. The book focuses on the forty-year period between Mexico's independence from Spain (1821) and the beginning of the US Civil War.
Here, Astrid Haas explores accounts by Anglo-American, Mexican, and German authors – members of the region's three major settler populations – who recorded their journeys through Texas. They were missionaries, scientists, journalists, emigrants, emigration agents, and military officers, and officers' wives. They all contributed to the public image of Texas and to debates about the future of the region during a time of political and social transformation.
Drawing on sources and scholarship in English, Spanish, and German, Lone Star Vistas is the first comparative study of transnational travel writing on Texas. Astrid Haas illuminates continuities and differences across the global encounter with Texas. Her book also highlights how the individual backgrounds of the writers affected their views on nature, settlement, military engagement, indigenous resistance, African American slavery, and Christian mission.
Purchase Options:
You can purchase the book from these sites:
Americas / Caribbean: University of Texas Press. Click here: UTP WEBSITE
Europe / Middle East / Africa / Asia Pacific: Combined Academic Publishers. Click here: CAP WEBSITE
CAP offers a 30% discount with the discount code CSV21LSV.
.